BOOST TESTOSTERONE IN JUST 7 DAYS!
Test subjects taking a key ingredient found in AlphaTest® Thermo experienced a significant increase in active free testosterone in just 7 days.*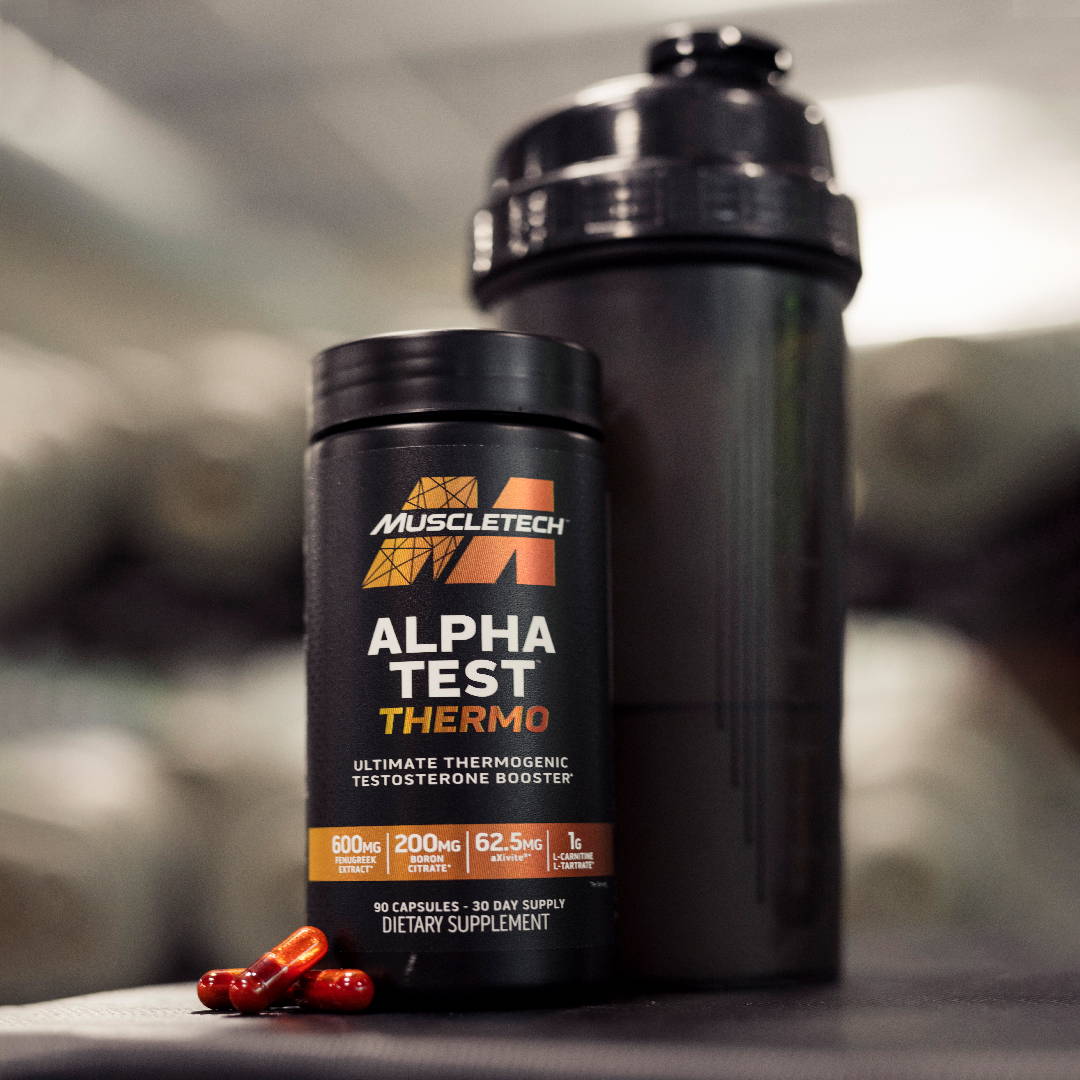 REDUCE ESTROGEN IN JUST 7 DAYS!
In the same study, test subjects who consumed a key ingredient in AlphaTest® Thermo significantly decreased estradiol (estrogen) in just 7 days!*
Reference:
*Naghii MR, et al. Comparative effects of daily and weekly boron supplementation on plasma steroid hormones and proinflammatory cytokines. J Trace Elem Med Bio. 2011. 25: 54-58.

Fenugreek is an herb rich in steroidal saponins, which provides overall testosterone and strength support.
Boron has been shown to increase free testosterone levels while decreasing estradiol (estrogen).
aXivite is a microencapsulated phenylcapsaicin. Capsaicin is the active component in chilli peppers.
L-carnitine helps transport fatty acids to the mitochondria for energy production.